What People Are Saying
"Laughs and mystery abound in this fantastic book. Fans of Janet Evanovich will love this twist on crime in a small town!"New York Times Bestselling Author, Shirley Jump
"Zany characters, lots of laughs, and a murder mystery that will keep you turning pages."New York Times Bestselling Author, Christie Craig
"Absolute MUST-READS!"New York Times/USA Today Bestselling Author, Darynda Jones
"Smart, Entertaining, and Laugh-Out-Loud Funny!"New York Times Bestselling Author, Liliana Hart
"A sexy, laugh-out-loud puzzler! I can't wait to visit Rueland again!"USA Today Bestselling Author, Leslie Langtry
"A madcap mystery...with a cache of inventive weaponry and a final surprise." Kirkus Review, Read Full Review

A Killer Foursome Mystery
Join Valentine Beaumont as she bands forces with 3 other sleuths in this hilarious new mystery series!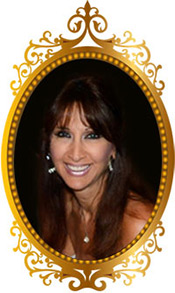 Welcome!!
And thank you for visiting my website. I'm writer and creator of the Murder, Curlers series, so if you like romantic comic mysteries, you've come to the right place.
Like my protagonist, Valentine Beaumont, I have a wide background in the beauty industry. Click the salon menu and enjoy browsing around. Don't miss the Makeover page. Before and Afters are always fun!
Also, please join my readers' group on Facebook where we can all share fun things on the hilariously delightful adventures of Valentine Beaumont. Join Now!
Thanks, and come again soon!
Arlene