What People Are Saying
"Laughs and mystery abound in this fantastic book. Fans of Janet Evanovich will love this twist on crime in a small town!"New York Times Bestselling Author, Shirley Jump
"Zany characters, lots of laughs, and a murder mystery that will keep you turning pages."New York Times Bestselling Author, Christie Craig
"Absolute MUST-READS!"New York Times/USA Today Bestselling Author, Darynda Jones
"Smart, Entertaining, and Laugh-Out-Loud Funny!"New York Times Bestselling Author, Liliana Hart
"A sexy, laugh-out-loud puzzler! I can't wait to visit Rueland again!"USA Today Bestselling Author, Leslie Langtry
"A madcap mystery...with a cache of inventive weaponry and a final surprise." Kirkus Review, Read Full Review
Pre-Order Now!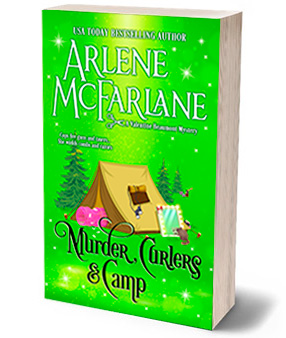 Hilarity ensues in Valentine Beaumont's seventh action-packed adventure when the feisty beautician enrolls her staff in a team-building camp in California. Learning how to work together in harmony takes a backseat when a daring event is sabotaged, a secret surrounds sexy cohort Jock de Marco, and a team member from a famous salon is found dead.
Things get worse when Valentine is accused of murder. Was she targeted as a ploy? Did one of the celebrity stylists have it in for her?
Valentine has her work cut out for her, proving her innocence, handling her obnoxious employees, spying on Jock, dealing with Detective Romero's surprise guest, and finding a killer…all promising a perilous campout!

A Killer Foursome Mystery
Join Valentine Beaumont as she bands forces with 3 other sleuths in this hilarious new mystery series!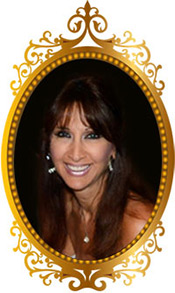 Welcome!!
And thank you for visiting my website. I'm writer and creator of the Murder, Curlers series, so if you like romantic comic mysteries, you've come to the right place.
Like my protagonist, Valentine Beaumont, I have a wide background in the beauty industry. Click the salon menu and enjoy browsing around. Don't miss the Makeover page. Before and Afters are always fun!
Also, please join my readers' group on Facebook where we can all share fun things on the hilariously delightful adventures of Valentine Beaumont. Join Now!
Thanks, and come again soon!
Arlene