It's All About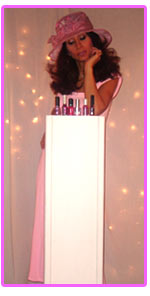 ...me!
From a very young age, I studied people and their habits; everything from how people dressed to how they spoke and interacted with others. For some reason, this fascinated me and it kind of stuck. Through the years, I've been told I have an eye for detail.
I used that skill, and at 21, as a licensed beautician, aesthetician, and electrologist, I bought a building and operated a full-service beauty salon. The years were good. I loved the art of beautifying others, and I was blessed in my personal life by marrying a wonderful man. Then I broke my leg, and life took on a new direction.
I went to university, and several years later gave birth to a beautiful baby girl; two years after that, a sweet baby boy. Since I wanted to be home with my children, I turned in my scissors and delighted in being a mother. I remembered my university English professor strongly urging me to keep writing, so when time allowed, I wrote and discovered I loved creating stories. I eventually found something I was passionate about writing ~ a comedy mystery about a beautician who uses her tools of the trade to catch criminals. This led to the birth of Valentine Beaumont and the Murder, Curlers series!
Two years after self-publishing, I became a USA Today Bestselling Author, a #1 National Bestseller on Amazon, and ranked in the top 10 on the IndieReader bestseller list. I have also won and placed in over 30 contests throughout my writing career and enjoy attending book signings and conferences where I meet readers and network with other authors.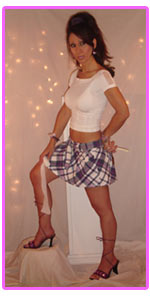 Contact Arlene
Arlene loves to hear from readers! She will not share your email address with anyone, so don't worry about receiving unwanted junk mail.
Contact her at: arlene@arlenemcfarlane.com